Invitation to ICIN 2016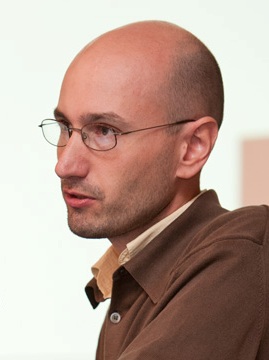 As the Chairman of the Technical Programme Committee, I invite you to participate in the ICIN 2016 conference on 'Innovations in Clouds, Internet and Networks', scheduled on March 1-3 in Paris.
ICIN is recognized as one of the world's leading conferences in its domain and has a track record of attracting the best experts from all sectors of the ICT industry and academia, with high quality presentations and discussions.
This year, keynote speakers are all well-known and recognized leaders of our domain:
Marcus Weldon, CTO of Alcatel-Lucent and president of Bell Labs, USA;
Nicolas Demassieux, Senior VP Research at Orange, France;
Ina Minei, Network Architect, Google, USA;
Volker Ziegler, 5G Chief Architect, Technology and Innovation at Nokia Networks, Germany;
Raouf Boutaba, Professor at Waterloo University, Canada.
The ICIN operates on a rigorous peer review process. This year, the selection rate for regular sessions has been of 24% and the resulting programme for ICIN 2016 contains many insights into current industry trends, exposure to innovative ideas and papers of the highest quality from experts worldwide.
The technical programme is organized around 4 main tracks, chaired by world-renowned researchers:
Network IT-isation and 5G, chaired by Prosper Chemouil (Orange Labs, France);
Big data insights for networking, chaired by Françoise Soulie (Tianjin University, China);
Real-time communication platforms and services, chaired by Axel Küpper (TU Berlin and Deutsche Telekom, Germany);
Internet of Things, chaired by Payam Barnaghi (University of Surrey, UK).
As you examine the pages of the Final Programme, you will see that the ICIN Technical Programme Committee has developed an extensive programme containing scientific and technical sessions, posters, demos, keynotes, workshop and special session.
http://www.icin.co.uk/programme/2016
The 20+ Posters and Demos will provide you many opportunities to discover new topics through in-depths exchanges with your peers. In addition, ICIN will host the first workshop on Green Communications Systems which is included in your registration.
The special session on the economy and regulation of Internet platforms will help you to understand the ongoing transformations of the Telecom world, with Marc Bourreau, Professor of Economics working on the digital industry; and Philippe Distler, member of the executive board of ARCEP, the French Telecom Regulatory Body.
On behalf of the ICIN TPC, I invite you and your colleagues to register today for ICIN 2016, taking the opportunity of the early-bird rate of 490€ (tax excl.). http://www.dnac.org/ICIN/ICIN2016/index.php?page=reg
We look forward to meeting you in Paris!
Sincerely,
Emmanuel Bertin
ICIN TPC Chair 2016
View material from ICIN 2016
Congratulations to Best Paper and Best Presentation Award winners!