ICIN 2011 Keynote Speakers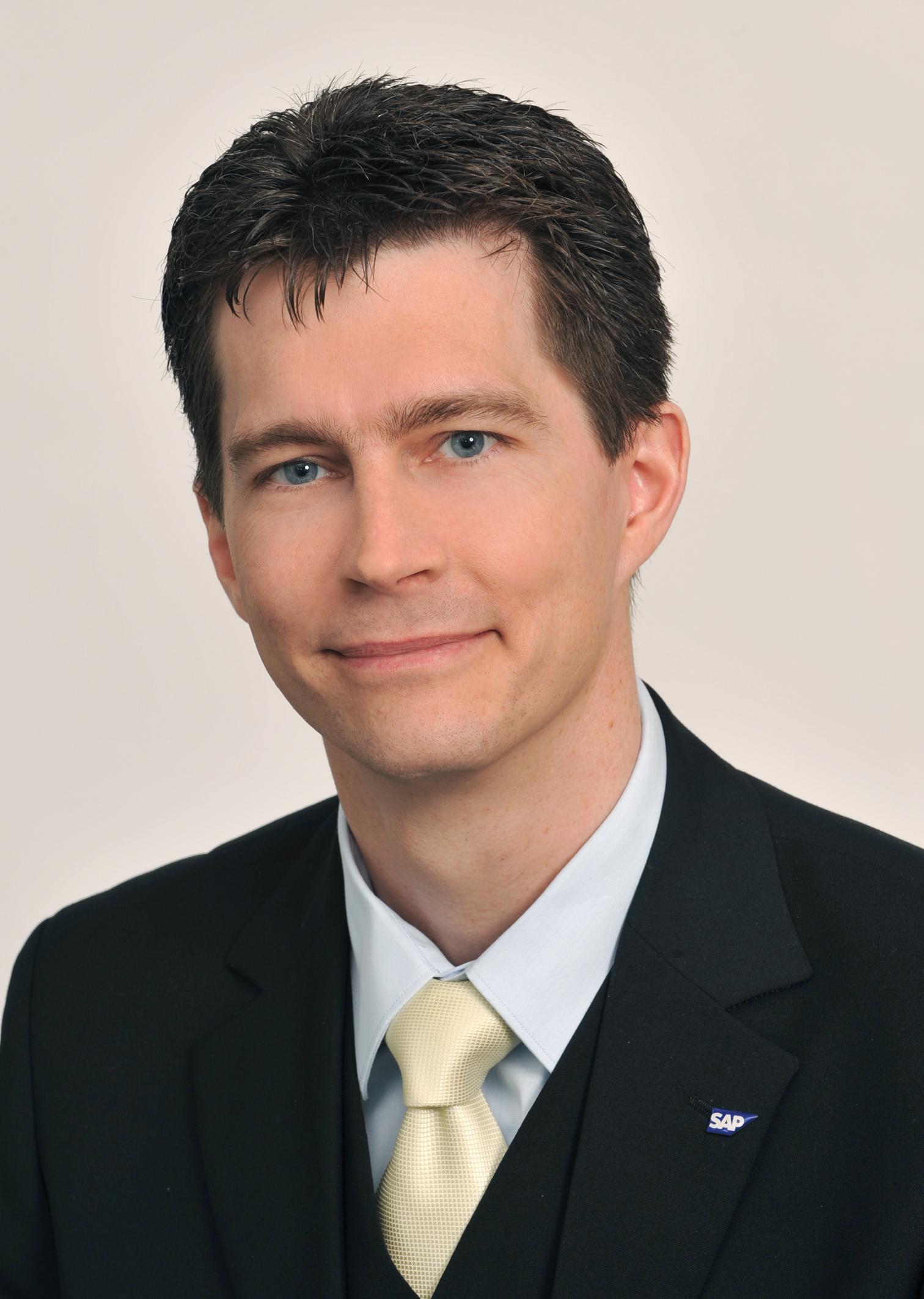 Uwe Kubach,
Vice President, head of Mobile Computing and User Experience Research, SAP
Dr. Kubach is a vice president at SAP Research and heads the Research Practice "Mobile Computing and User Experience". The practice is driving SAP's global research activities in the fields of mobile / Internet-of-Things (IoT) enabled applications, services and processes, mobile and IoT-based IT infrastructures, and user experience.
Dr. Kubach is a strong supporter of the Open Innovation and Design Thinking paradigms. His team runs two Living Labs dedicated to user centered research on applications in manufacturing and retail.
He regularly acts as an industrial consultant to organizations like the European Commission and is a lecturer on "Enterprise Software" at TU Dresden. He earned a doctorate title in computer science from the University of Stuttgart and an MBA from Mannheim Business School and ESSEC Paris.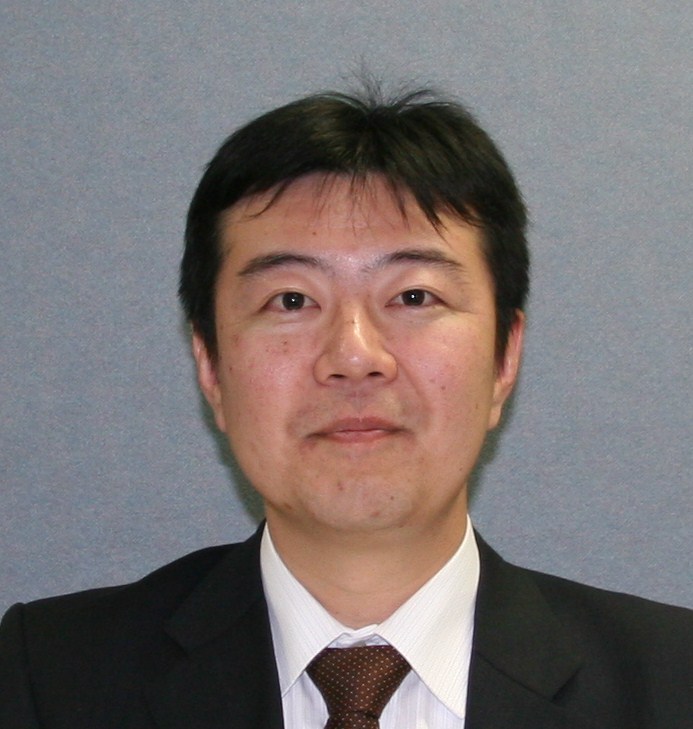 Hiroaki Harai
Director of Network Architecture Laboratory, NICT
Hiroaki Harai is the Director of the Network Architecture Laboratory, National Institute of Information and Communications Technology (NICT) in Japan. He has been leading the AKARI Architecture Design Project for New Generation Network since September 2008. His main research areas are currently network architecture design and optical packet switching.
He received his PhD degree in Information and Computer Science from Osaka University. Since 1998 he has been working at NICT (formerly Communications Research Laboratory). His Infocom 1997 paper about modelling of optical networks has been referenced more than 200 times. Dr Harai received an Outstanding Young Researcher award in the 3rd IEEE ComSoc Asia-Pacific Young Researcher Awards, 2007.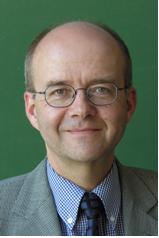 Ulrich Reimers
Managing Director, Institut fuer Nachrichtentechnik, Technische Universität Braunschweig and Chairman of the Technical Module within the DVB Project
Ulrich H. Reimers studied communication engineering at Technische Universität Braunschweig, Germany. Following research at the university's Institut fuer Nachrichtentechnik (IfN) (Institute for Communications Technology) he joined BTS Broadcast Television Systems in Darmstadt. Between 1989 and 1993 he was Technical Director of Norddeutscher Rundfunk (NDR) in Hamburg – one of the major public broadcasters in Germany.
Since 1993 he has been a Professor at Technische Universität Braunschweig and Managing Director of the IfN. Prof. Reimers is chairman of the Technical Module within the DVB Project and a board member of Deutsche TV-Plattform (the German institution co-ordinating the interests of all organisations involved in TV). He is the author of more than 100 publications, among others of various text books on DVB.
Prof. Reimers is a Fellow of the IEEE and received numerous national and international awards – among others the IEEE Masaru Ibuka Consumer Electronics Award and the IEEE Consumer Electronics Engineering Excellence Award.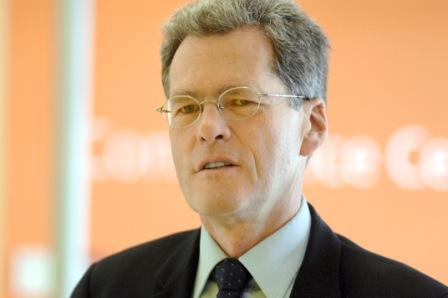 Hans-Ulrich (Uli) Schoen
Head of Technology, Business Solutions, Nokia Siemens Networks
Dr Schoen joined the Business Solutions business unit of Nokia Siemens Networks as Head of Technology in January 2010. Dr Schoen is responsible for driving the customer experience focused evolution of the ICT Technology and Solution Architecture and developing related new business opportunities in close collaboration with network operators and service providers.
Recent engagements were: innovative solutions addressing mobile broadband growth, smartphone efficiency, end user experience centric ICT, the IP transformation and concepts for the content optimized network architecture.
Since April 2007, Dr Schoen has served in the NSN CTO organization, responsible for developing the Network Vision and Technology strategy for the company and directing research in future CSP network architecture evolution, Open Core Platform strategy, Identity Management, 3G-WiFi Connectivity and Cloud Computing.
Dr Schoen started his career in 1985 in Siemens Public Communication Networks, serving in a broad range of responsibilities, including R&D management, leading the Broadband Access business division and serving as Chief Architect.
Dr Schoen holds a PhD in Mathematics and Physics.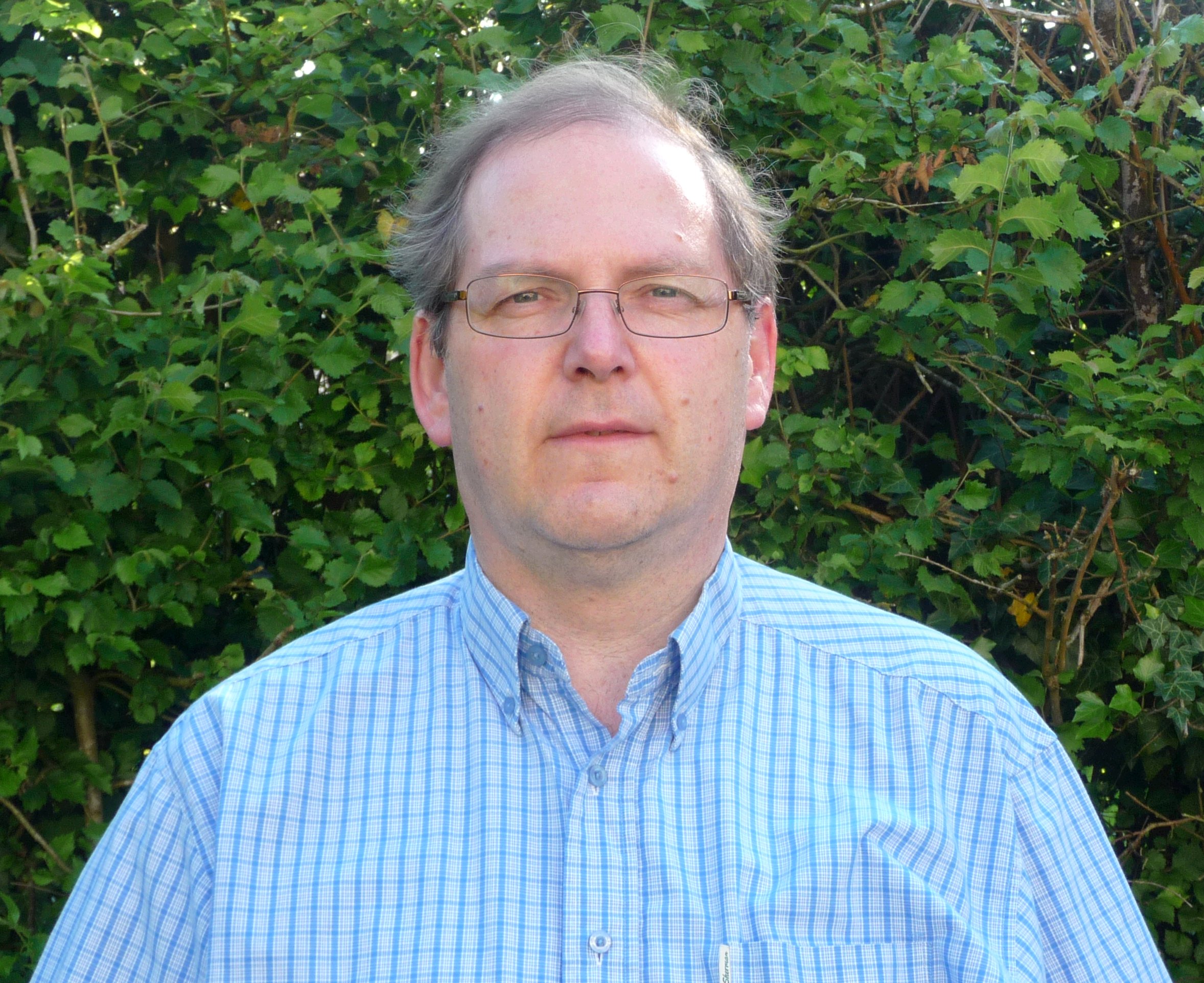 Graham Trickey
Senior Director, GSM Association
Graham Trickey is a Senior Director for the GSM Association in London and is responsible for several of the major strategic projects of the GSMA.
His focus is on how to enable integration of the mobile and internet worlds and this includes responsibility for messaging, new IMS based services like RCS, and the use of APIs to allow 3rd party access to network information. He is responsible for the Open Network Enabler API (OneAPI) project that is improving the way that developers can access network assets and capabilities.
Graham has worked for the GSMA for 10 years and was previously Director of the End-to-End Solutions group in Motorola, and has over 18 years' experience within the mobile telecommunications business. Before joining Motorola, Graham had spent more than 15 years in the semiconductor business, working for major names like Inmos, ST Microelectronics, Texas Instruments and Intel.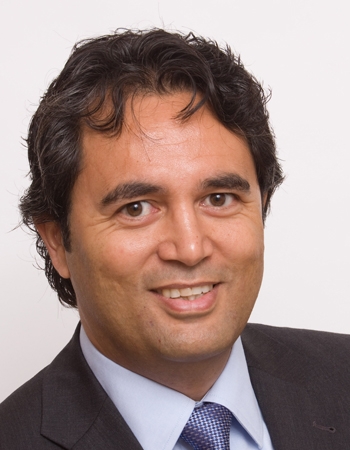 Musa Unmehopa
Distinguished Member of Technical Staff, Alcatel-Lucent and Chairman of the Technical Plenary of the Open Mobile Alliance
Musa Unmehopa is a Distinguished Member of Technical Staff in the Applications Group at Alcatel-Lucent, where he serves as a senior manager for converged applications and services standards. His career in the communications industry spans 15 years, first at Bell Labs, and now Alcatel-Lucent.
Musa, a member of the Alcatel-Lucent Technical Academy, currently serves as the chairman of the Technical Plenary of the Open Mobile Alliance. Before that, he has held several key leadership positions in various standards organizations and industry consortia, including vice-chairman of 3GPP CT5 and chairman of the OMA Architecture working group.
Musa has co-authored two books: "The Open Mobile Alliance" on enablers for mobile applications, and "Parlay/OSA - From Standards to Reality" on application programming interfaces for telecommunications networks. He has published numerous journal and conference papers, holds two patents, and has several patents pending in the area of service mediation and application technology.
Musa holds an M.Sc degree in Computer Science from the Technical University of Twente in the Netherlands, and is currently an MBA candidate at the University of Bradford in the UK, and at TiasNimbas Business School, in the Netherlands.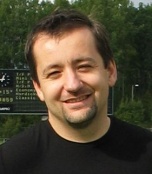 András Vajda
Senior Specialist, Ericsson Cloud Program, Ericsson

András Vajda is driving cloud computing and multicore research within Ericsson, in close cooperation with external partners. He was previously the system architect for the Ericsson Mobile Media Gateway and has more than 10 years' experience in architecture and development of large-scale, massively parallel and distributed systems. András is responsible for Architecture & Strategy within the Ericsson Research Cloud and is a contributor to the Cloud Infrastructure Program.
Joe Weinman
Worldwide Lead, Communications, Media and Entertainment Industry Solutions, Hewlett-Packard
Joe Weinman is responsible for managing HP's range of technologies, solutions and integration services for the Communication, Media and Entertainment business.
Prior to joining HP, Joe led the global portfolio strategy and business development for AT&T Business Solutions. Joe is also a recipient of the AT&T Architecture Award, the AT&T Patent Achievement Award, and multiple AT&T Distinguished Speaker Awards.
Joe has been awarded 13 US and international patents in areas such as line coding, simulation and workflow, consumer goods, wireless technologies, and telecommunications, and has many more pending in areas such as software technology, telecommunications consumer premises equipment, network services, wireless devices, web browsers, graphics compression, distributed storage architectures, and Internet search engine algorithms to utility computing infrastructure.
Joe earned his B.S. and M.S. degrees in Computer Science from Cornell University and UW Madison respectively, and completed Executive Education at the International Institute for Management Development in Lausanne, Switzerland.