ICIN 2013 Keynote Speakers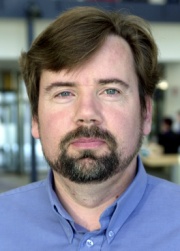 Ulf Olsson,
Senior Expert, Ericsson Group Function Technology, Sweden
Ulf Olsson has a background in software architecture for large scale distributed systems, ranging from military command and control to current and future telecommunications. He joined Ericsson in 1996, working mainly with packet-based systems, such as Packet PDC, GPRS, UMTS, CDMA2000 and IMS. He then moved out of basic communication and connectivity into systems architecture for associated areas such as mobile applications and OSS/BSS systems, leading to engagements in (a.o.) service exposure and analytics.
His current position is as Senior Expert at Group Function Technology, where his focus is on overall system architecture issues and how they relate to the industry area(s) that Ericsson and its customers operate in. He holds an M.Sc. in engineering physics from the KTH Royal Institute of Technology in Stockholm, Sweden.

Juan Miguel Velasco,
CEO, Aiuken Solutions, Spain
Juan Miguel Velasco is currently CEO & Founder of Aiuken Solutions, a security and cloud services company that operates in Spain, Mexico and Chile, and a member of the Advisory Board Committee at iSMS Forum Spain.
Previously Mr Velasco held many executive roles within the Telefonica Global Telecom Group for more than 12 years including Director for the Security Services Division at Telefonica Enterprises Spain, Deputy Director for Security Services and Shared Platforms for Telefonica Empresas, Director of Infrastructures Planning and Architectures Design and Deputy Director of Project Engineering and Security Services at Telefonica Data Spain.
Mr Velasco has a Master Degree in Computer Science Engineering from UPM Spain, and Master Executive Enterprise Management at INSEAD – EUROFORUM Spain.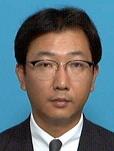 Naoki Uchida,
Vice President, Executive Producer, Research and Development Planning Department, NTT Service Evolution Laboratories, Japan
Since joining NTT in 1985, Naoki Uchida has been active in R&D of network service architecture, intelligent networks, next-generation networks and service delivery platforms. From 1999 to 2003, he was responsible for the development of commercial network services at NTT EAST. He is now leading the Strategy Project Team for Services and Technologies in NTT R&D, and working on new innovative services for fixed and mobile converged networks and service delivery platform architecture.