ICIN 2010 Keynote Speakers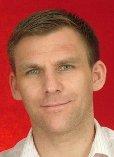 Thomas Michael Bohnert
Senior Research Scientist, SAP Research
Thomas Michael Bohnert is a senior research scientist at SAP Research. His research interests are focused on enabling future internet infrastructures for enterprises. Within SAP this covers holistic future internet architectures, cloud computing, service oriented infrastructure, large-scale enterprise service delivery platforms, and internet of services (IoS) and infrastructure as a service (IaaS) convergence.
He was and is involved in various European and German research projects such as FP7 GEYSERS, FP7 Pre-Drive C2X, FP6 IP WEIRD, FP6 NoE ENEXT, CELTIC/EURECA 100Get and ESF COST290. For COST290 he served as chair of the WiMAX special interest group.
Before joining SAP he worked for John Deere & Company, Siemens Corporate Technology, and ran an IT consultancy named BNCS. He was a visiting scholar with Tampere University of Technology, NEC Network Research Labs, VTT Technical Research Centre, and Beijing University of Posts and Telecommunications.
His works have been published in several books, journals and conferences. In addition he was guest editor for Elsevier Computer Communications, EURASIP Wireless Communications and International Journal of Internet Protocol Technology. He regularly serves as reviewer for the IEEE Communications Magazine and serves as regional correspondent (Europe) for the magazine's news section.
He is a steering board member of the European technology platform eMobility.

Thomas Aidan Curran
Senior Vice President, Technology and Innovation Division, Deutsche Telekom
Thomas Aidan Curran is the initiator and driver behind many of Deutsche Telekom's activities to become "more like a software company". Among many aspects, this relates also very much to the question of how to connect applications with the digital and physical assets of the corporation.
The "serial entrepreneur" founded five high tech companies in the past twenty five years, including a development tool for cross platform software engineering, and a product connecting the Internet and SAP. In 2000, he joined Bertelsmann AG as Group CTO and CIO, responsible for formulating the company's technology strategy, and transforming the IT organization into a recognized international service provider.
Trained in Operations Research and Computer Science, Thomas graduated from the Wharton School, University of Pennsylvania, and subsequently held teaching and research positions at the Wharton Analysis Center, the International Science Center (Wissenschaftszentrum Berlin), Berlin University of the Arts (Universität der Künste Berlin), and Technische Universität Berlin.

Malcolm Johnson
Director, Telecommunication Standardization Bureau, ITU-T
Malcolm Johnson was elected Director of ITU's Telecommunication Standardization Bureau in 2006. Prior to his election he acted as Head or Deputy Head of UK Delegations to all ITU conferences and was responsible for many initiatives in the management, structure and functioning of ITU. Among these achievements are his proposal for the new Global Standards Collaboration (Sydney, 2001), chairing a reform group on standardization and initiation of many reforms to speed up the work and increase the role of the private sector.
Between 1992 and 2003, Mr Johnson was Director of the UK's Radiocommunications Agency with responsibility for a large number of engineering and administrative staff and a significant financial budget, while continuing lead responsibility for the UK in ITU and CEPT. Between 1987 and 1992, he was employed at the Telecommunication Regulations Division of the European Commission. Before this he represented the UK in many other international organizations, including the International Maritime Organization, Inmarsat, and the European Space Agency.

Alan Mottram
VP for Solutions and Marketing, Alcatel-Lucent
Alan Mottram is Vice-President for Solutions and Marketing for Europe, Middle East and Africa for Alcatel-Lucent.
He was previously Chief Executive officer of Alcatel-Lucent's UK and Ireland companies and also responsible for the company's North and West European businesses. He was Chief Marketing Officer for Alcatel, before the merger with Lucent Technologies in November 2006, and was a key member of the merger integration team.
Alan is also a former President of Alcatel's Fixed Solutions, building the Alcatel position in IPTV and Next Generation Networks. Previously, he held senior positions within Alcatel's access, enterprise, software and services activities.

Bengt Nordström
CEO, Northstream
Bengt co-founded Northstream in 1998 and has since then been the CEO of the company. He previously held the position of CTO and Executive Director of Smartone in Hong Kong. Other management positions include Ericsson, Comviq and Netcom consultants. Bengt has been a member of the Executive Committee of the GSM Association as well as chairing the GSM Association Asia Pacific Interest Group. Bengt is an acknowledged telecom industry thought leader who is frequently invited as speaker and moderator at conferences and strategy workshops.

Sigurd Schuster
Head of Technology Roadmapping, Nokia Siemens Networks
Sigurd Schuster is responsible for Nokia Siemens Networks' technology and network vision. He qualified as Engineer in Electronics and Electrical Engineering at Munich Technical University, where he also took his MBA. In 1984, he began his career in Siemens' Corporate Research and Development as a Strategic Research and Development Planning consultant. He held various management positions in the company's communications businesses in R&D, Sales, and General Management, in Germany and abroad. From 1999 until 2004, Sigurd Schuster was first responsible for the Product Portfolio Management in Siemens' Mobile Networks Division and then for Strategy Development in the Information & Communications Networks Group. From 2004 to 2007 he served as Head of Strategic Portfolio Management in the Chief Technology Office in Siemens' Communications Group. Recently he served as Head of Technology in Nokia Siemens Networks' global sales team for the Telefónica Group, one of the company's largest customers and one of the leading telecommunication carriers worldwide.

Felix Zhang
Director, Future Application, Network & Operation Lab, Huawei Technologies
Felix Zhang leads research teams in Huawei Technologies on future network applications and operation in the digital information era. He has over 11 years experience in the international telecommunications arena covering software design & development, requirement analysis, software & system architecture design and engineering, including nearly five years experience in national and international standards bodies (ITU-T, CCSA, etc.). Felix Zhang has led many development teams covering circuit-switched and IP-based data communication products, headed numerous delegations to national standard development events, and been an active participant at many international standard development events.