ICIN 2016 Patrons
ICIN 2016 is Technically Co-sponsored by International Federation for Information Processing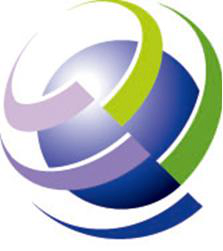 Orange
Orange is one of the world's leading telecommunications operators with sales of 43.5 billion euros in 2012 and has 170,000 employees worldwide at 31 March 2013, including 104,000 employees in France. Present in 32 countries, the Group has a total customer base close to 230 million customers at 31 March 2013, including 172 million mobile customers and 15 million broadband internet (ADSL, fibre) customers worldwide. Orange is one of the main European operators for mobile and broadband internet services and, under the brand Orange Business Services, is one of the world leaders in providing telecommunication services to multinational companies.

With its industrial project, "conquests 2015", Orange is simultaneously addressing its employees, customers and shareholders, as well as the society in which the company operates, through a concrete set of action plans. These commitments are expressed through a new vision of human resources for employees; through the deployment of a network infrastructure upon which the Group will build its future growth; through the Group's ambition to offer a superior customer experience thanks in particular to improved quality of service; and through the acceleration of international development.

Nokia
Nokia invests in technologies important in a world where billions of devices are connected. We are focused on three businesses: network infrastructure software, hardware and services, which we offer through Nokia Networks; location intelligence, which we provide through HERE; and advanced technology development and licensing, which we pursue through Nokia Technologies. Each of these businesses is a leader in its respective field.
Nokia Networks is the world's specialist in mobile broadband. From the first ever call on GSM, to the first call on LTE, we operate at the forefront of each generation of mobile technology. Our global experts invent the new capabilities our customers need in their networks. We provide the world's most efficient mobile networks, the intelligence to maximize the value of those networks, and the services to make it all work seamlessly. www.networks.nokia.com // company.nokia.com

Deutsche Telekom
Deutsche Telekom is one of the world's leading integrated telecommunications companies with around 151 million mobile customers, 30 million fixed-network lines and more than 17 million broadband lines (as of December 31, 2014). The Group provides fixed network, mobile communications, Internet and IPTV products and services for consumers and ICT solutions for business customers and corporate customers. Deutsche Telekom is present in more than 50 countries and has approximately 228,000 employees worldwide. The Group generated revenues of EUR 62.7 billion in the 2014 financial year – more than 60 percent of it outside Germany. The Group is already evolving from a traditional telephone company into an entirely new kind of service company. The core business, i.e., the operation and sale of networks and connections, remains the basis. But at the same time the Group is proactively committing to business areas that open up new growth opportunities.

UPMC
University Pierre et Marie Curie has come to embody French excellence in science and medicine. The Shanghai 2014 University list ranks UPMC 6th in Europe and 35th in the world. UPMC carries out high-level research, as attested by the numerous international prizes and awards it has received and its collaborations with more than a hundred overseas universities.
The University is made up of seven UFR (Research and Training Units) in Chemistry, Engineering, Mathematics, Medicine, Physics, Life Science, plus Earth and Environmental Sciences and Biodiversity. Its laboratories have formed associations with major research bodies and such renowned partners as the CNRS (National Centre for Scientific Research), INSERM (French National Institute for Health and Medical Research), INRA (French National Institute for Agricultural Research), IRD (French Research Institute for Development), IFREMER (French Research Institute for Exploitation of the Sea), CEA (Nuclear Energy Research Centre) and the CNES (French Space Agency).
Mitel
A global market leader in enterprise and mobile communications powering more than 2 billion business connections and 2 billion mobile subscribers every day, Mitel helps businesses and mobile carriers connect, collaborate and provide innovative services to their customers. Our innovation and communications experts serve more than 60 million business users in more than 100 countries, and 130 mobile service providers including 15 of the top 20 mobile carriers in the world. We are uniquely powering the mobile enterprise using the real-time cloud. For more information, go to www.mitel.com and follow us on Twitter @Mitel.