Tuesday 4 October 09:00 – 12:30
Friday 7 October 09:00 – 16:15
---
Tuesday 4 October
Developing New Services from the Building Blocks
Dr Igor Faynberg and Dr Hui-Lan Lu, Alcatel-Lucent, USA
Identity and Access Management has become the centrepiece of Web 2.0 development. Single sign-on through identity federation and social sharing through dynamic delegated access are increasingly considered by service providers. Meanwhile, cloud computing has emerged as a viable technology and created new opportunities—and concerns—for all stakeholders. This tutorial provides a detailed introduction to the technological foundation of Identity and Access Management, addressing all major existing—as well as developing—authentication and authorization mechanisms suitable for the Web and Cloud. It also demonstrates how to mix and match these building blocks creatively to build new service enablers, such as OpenID and OAuth.
Scope and purpose
Drivers of identity and access management
Standardization landscape
Basic security objectives
Key security building blocks

a. Cryptography, digests, digital signatures, certificates
b. Authentication protocols
c. Identity Based Encryption (IBE)
d. IP and transport-layer security protocols
e. Authorization methods


Social issues
Cloud considerations

a. On-demand self-service
b. Broad network access
c. Resource pooling
d. Rapid elasticity
e. Measured service


Case studies

a. Web Single-Sign-On through Security Assertion Markup Language (SAML)
b. OpenID
c. Authentication and key agreement (AKA)
d. Generic bootstrapping architecture (GBA)
e. Integration of OpenID and AKA
f. Open Authorization Protocol (OAuth)

Requirements and Technologies for a Seamless FI Service Platform
Thomas Magedanz and Julius Müller, Technical University of Berlin, Germany
This half day tutorial will provide an overview about Next Generation Mobile Broadband Network Evolution towards the Future Internet (FI) starting from Intelligent Networks (IN) passing IP Multimedia Subsystem (IMS) over Evolved Packet Core (EPC) on to the FI. Service control mechanisms of 3GPP and non-3GPP on different layers are presented and evaluated in this scope. The tutorial will focus on the potential and capabilities of EPC and discusses the possibilities of voice delivery over LTE.
Starting from here the tutorial looks at the emerging Future Internet, such as GENI in the US, G-Lab in Germany, FIRE and Future Internet Public-Private Partnership (FI-PPP) in Europe and Akari in Japan. We will present current visions and research topics related to FI through Internet-of-Things (IoT), Internet-of-Services (IoS) as well as Network-of-the-Future (NoF), Machine-to-Machine (M2M), service-, functional- and cross-layer composition.
We will present new emerging operator and 3rd party provider controlled services, which benefit from these new powerful access network technologies and change the classic operator-dominated value chain. Requirements, challenges and opportunities of the total convergence from network-, control- and service layer will also be evaluated.
The tutorial terminates with an introduction into toolkits and laboratories from Fraunhofer FOKUS and Technical University Berlin enabling rapid Next Generation Mobile Network prototyping for academic and industry research, namely the OpenEPC (www.openepc.net), G-Lab DEEP (www.g-lab-deep.de) as well as the NGN2FI (www.ngn2fi.org) and FUSECO-Playground (www.fuseco-playground.org) enabling comprehensive prototyping in the context of academic and industry research.
Session 1: Understanding the Context: Mobile Broadband Networks Overview
Fixed-Mobile-Convergence: Network Evolution towards all IP
From Circuit- to Packet-Switched Networks – Mobile Network Evolution
Mobile Broadband Network Requirements as defined by the NGMN Alliance
How Smart will the Smart Bit Pipe be? Best Effort vs. Connectivity plus PCC vs. IMS vs. Open APIs
Session 2: IP Multimedia Subsystem as Uniform All-IP Operator Service Platform
IMS Standards review
IMS Key Capabilities and Services (VoIP, RCS, IPTV, and ?)
IMS Challenges – IMS vs. SDPs, vs. Web 2.0
IMS Limits: SIP vs. HTTP Services and Enablement
Lessons learned from the FOKUS IMS and Open SOA Telco Playgrounds
Session 3: Evolved Packet System Overview – an All-IP Mobile Core Network
Introducing the 3GPP EPS Specifications
E-UTRAN = Long-term Evolution (LTE) Overview

» LTE Key Capabilities, Coding , Architecture (eNodeB)

3GPP Evolved Packet Core (EPC) Overview

» EPC, Key capabilities, architecture for LTE and other access networks

Services on top of EPC – SDPs and how voice will be delivered over LTE?
QoS demands out of the application layer into the network
Coffee Break
Session 4: Aspects of Future Internet (FI)
Motivation for Future Internet
Visions and characterization of the term: Future Internet
Overview of international research initiatives and selected projects
Experiences from the TU Berlin and Fraunhofer FOKUS on FI technology testbeds and tools
Optimized service provisioning
Session 5: Mobile Application Domains
Applications over EPC: IMS vs. Always Best Connected (ABC) Internet
IMS as common service platform
IMS service example over EPC: Voice, 3Play, IPTV, etc.
Requirements, challenges and opportunities of total convergence
Motivation for Universal Communication
Session 6: Bridging the Gap between NGN and FI in Practical Examples
Open research issues in the scope of EPC
Flatter network architecture
G-Lab DEEP: Cross-Layer composition in Future Internet
An EPC testbed toolkit for academia and industry R&D: The OpenEPC (www.openepc.net)
Showcase: The Berlin FUSECO Playground based on OpenEPC (www.fuseco-playground.org) – a validation testbed
Questions & Closing remarks
---
Friday 7 October
09:15 - 16:30
Hosted by
Deutsche Telekom Laboratories (T-Labs) at Ernst-Reuter-Platz in Berlin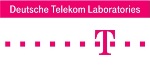 Directions to T-Labs can be downloaded here.
Integrating Residential Sensor Networks with Cloud Services to Create N-Play Opportunities
The formerly separated worlds of home automation, consumer electronics, IT and communication technology are merging. In theory. Connecting the various devices to be jointly controlled by particular applications, offering unified interaction concepts and combining the individual functionalities to a complete solution is an issue that hasn't been solved satisfyingly until today.
Furthermore residential telecoms customers are increasingly familiar with the concept of having centralised control over multiple aspects of family life. The home computer is prevalent, in a number of guises, as is the mobile phone and control over numerous types of entertainment technology, with the ubiquitous remote spreading steadily to other devices and appliances. Control is key against this background – it's accepted and now expected – with consumers pressing for ever-greater control of devices in the home environment.
Combined with the growing concerns over energy costs and security, and the tendency towards longer life spans, this situation is generating new opportunities for telecoms operators and utility service providers.
A number of propositions can be created, through the integration of multiple sensing and control devices in residential environments, and by using cloud-based services for their management and monitoring. The vertical market opportunities include assisted living – helping and monitoring elderly relatives living alone; security and surveillance – local or remote; energy efficiency monitoring and control, and the remote control of domestic appliances.
What are the limits to smart-device integration in this context?
How widely should these capabilities be embedded in existing domestic hardware?
How far should we take the scope of residential networks?

This workshop will explore how suppliers, integrators and service providers can maximise and benefit from these opportunities, and how technology designers and developers can best contribute to the mix.
Topics:
Communication and control protocols – wired and wireless
Integrating smart devices in domestic environments
Multi-sensor deployment and data gathering
Cloud-based platforms for device monitoring and management
Optimising the market opportunities for operators and service providers
Social limits to remote surveillance and control
Intrusive or non-intrusive approaches – when is either appropriate?
Exploring the user experience – simplifying deployment and operation
09:30 - 11:00
Keynotes: Connected Living as a Telco N-Play Opportunity

The Connected Home – How Close to Reality?
Dr. Ali Nazari, Co-Director Competence Center Next Generation Services, DAI-Lab, TU Berlin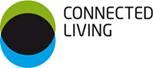 Integrating Residential Sensor Networks with Cloud Services to Create N-Play Opportunities
António Murta, CEO, QUiiQ
Luis Neves, CTO, QUiiQ


11:00 - 11:30
11:30 - 13:00
Interactive Panel: Standards and Interoperability
Luise Kranich, Project Coordinator, Connected Living Initiative
Panelists:



Andreas Kraft, Senior Expert R&D, T-Labs



Luis Neves, CTO, QUiiQ



Ralf Kluthe, Head of Business Development, DiscVision

13:00 - 13:30
13:30 - 14:30
Networking Lunch
14:30 - 16:00
Interactive Panel: Health and Assisted Living
Katrin Meyer-Schönherr,Managing Director, Facit Research
Panelists:



Antonio Murta, CEO, QUiiQ



Torsten Witusch, Managing Director, Connected Living Initiative



Axel Wehmeier, Strategy Area Health, Deutsche Telekom

Friday 7 October
09:00 - 16:15
BMMP 11 is the 3rd International Workshop on Business Models for Mobile Platforms. This year, the workshop has a special focus on Access and Competitiveness in Multi-Sided Markets. Users become locked in, and user data is increasingly collected, through mobile platforms. Industry leaders become those who exploit bottlenecks and apply multi-sided market strategies to maximise profits. The papers presented at BMMP 11 explore these strategies and their implications for mobile platform business models.
09:30 - 10:15
Opening and Keynotes
Chair: Pieter Ballon (Vrije Universiteit Brussel, Belgium)

Mobile Platforms: Business and Regulatory Issues 
Pieter Ballon (Vrije Universiteit Brussel, Belgium)
How Business Model Considerations Impact the Standardisation Process
Musa Unmehopa, Distinguished Member of Technical Staff, Alcatel-Lucent and Chairman of the Technical Plenary of the Open Mobile Alliance
10:15 - 10:30
Coffee Break
10:30 - 12:00
Innovation and Control of Mobile Platforms
Chair: Anders Henten (Aalborg University, Denmark)

Standardisation Strategies for the Android Platform: The Politics of the Stack
Catherine E A Mulligan; Richard Mortier; Robert Houghton; Hanif Rahemtulla; Martin Flintham (University of Nottingham, UK); Christian Nord (Sony Ericsson Mobile Communications, Sweden)

Control as a Strategy for the Development of Generativity in Business Models for Mobile Platforms
Silvia Elaluf-Calderwood; Benjamin Eaton; Carsten Sørensen (London School of Economics and Political Science, UK); Youngjin Yoo (Temple University, USA)

Platforms in the Palm of Your Hand: Mobile Value Chain Evolution
Richard Mortier; Catherine E A Mulligan (University of Nottingham, UK)
Presented by Robert Houghton (University of Nottingham, UK)

The City as a Platform
Nils Walravens (Vrije Universiteit Brussel, Belgium)

13:00 - 14:30
New Mobile Infrastructure Platforms
Chair: David Ludlam (Discovery Consultancy Association, UK)

Optimizing Rollout of LTE-Based Triple Play Services Through Efficient Network Information Management
Kristofer Kimbler (Azouk Network, Sweden); Elizabeth Pamieta (ITPP, Poland); Piotr Saczuk (Suntech, Poland)

Modelling Multi-MNO Business for MVNOs in Their Evolution to LTE, VoLTE & Advanced Policy
Rebecca Copeland (Core Viewpoint, UK); Noel Crespi (Institut Télécom, France)

Has the Time to Commercialize Satellite Navigation Signals Come?
Danai Skournetou; Elena Simona Lohan (Tampere University of Technology, Finland); Mark de Reuver (Delft University of Technology, The Netherlands)

Competitive Assessments for HAP Delivery of Mobile Services in Emerging Countries
Laurent Reynaud; Salim Zaimi; Yvon Gourhant (Orange Labs, France)

14:30 - 14:45
Coffee Break
14:45 - 16:15
Adoption of Mobile Platform Features and Services
Chair: Harry Bouwman (Delft University of Technology, The Netherlands)

Substitution in Smartphone Communication Services
Juuso Karikoski; Sakari Luukkainen (Aalto University, Finland)

From 'Security for Privacy' to 'Privacy for Security'
Riccardo Bonazzi; Boris Fritscher; Yves Pigneur; Zhan Liu (University of Lausanne, Switzerland)

Mobile Handset Features as Service Enablers - Conceptual Model of Feature Diffusion
Antti Riikonen; Timo Smura; Antero Juntunen (Aalto University, Finland)